Margaret Madonian, DDS
Board-Certified Pediatric Dentist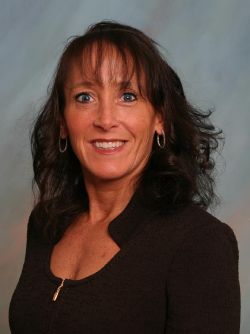 Dr. Margaret C. Madonian is a specialist in pediatric dentistry. This accreditation required two additional years of postgraduate dental education. Just like pediatricians specialize their medical practice, Dr. Madonian specializes her expertise in dental care for infants, children and teenagers. She is also the only practicing pediatric dentist in Liverpool, NY, that is certified by the American Board of Pediatric Dentistry.
Dr. Madonian has been providing compassionate care in pediatric dentistry for more than 20 years. She has experience working with children with special needs and children who have a complex oral history. Dr. Madonian also works well with children who may be fearful or anxious about their visit.
Dr. Madonian attended the State University of New York at Buffalo School of Dental Medicine where she earned her Doctor of Dental Surgery. Shortly after that, she went on to receive a Certificate in Pediatric Dentistry. Dr. Madonian also received the Gold Fund Award for treating disadvantaged children and operating a highly-credentialed pediatric dentistry with memberships, positions and affiliations to various organizations.
Pierre Fauchard Honorary Dental Society
International College of Dentists
Associate Attending, St. Joseph's Hospital & SUNY at Upstate Medical University
Chairperson, Special Care Dentistry
Clinical Associate Professor, SUNY at Upstate Medical University
Member, New York State Dental Association
Member, Fifth District Dental Society
Member, Onondaga County Dental Society
Board Member, NYS Dental Foundation
Board Member, Smiles for Lifetime, Syracuse Chapter
Member, American Academy of Pediatric Dentistry
Board Certified Member, American Board of Pediatric Dentistry
Member, Upper New York State Study Club
In her spare time, Dr. Madonian enjoys running and traveling with her husband, who is also a dentist. They are both lifelong residents of the Syracuse area.
Meet Your Dental Team

Meet the dental team at Margaret Madonian, DDS. Nurturing, friendly, funny, experienced and compassionate, our team has specialized technical skills in pediatric dentistry. Our ultimate goal is to foster a healthy generation of young people who have a positive, life-long attitude toward dental care.
---
Kate, Surgical Coordinator
Kate was born and raised in Liverpool, NY. She graduated from Liverpool High School in 2000 and has a long history of working in child care. Kate completed the dental assisting program from BOCES and then continued on to earn her New York State Dental Assisting certificate. In 2007, Kate joined our team as a dental assistant and is now the surgical coordinator for our office.
Outside of the office, Kate spends her time with her daughter and her black lab named Krypto. She enjoys reading, drawing and attending the Sterling Renaissance Festival in the summer. Kate is also a super fan of super heroes, especially Wonder Woman.
---
Elizabeth, Certified Dental Assistant
Elizabeth is a local graduate of Cicero-Noth Syracuse High School. She earned her A.A.S. degree in Human Service then completed the dental assisting program at OCM BOCES. She loves working with children and believes that every child should have a positive dental experience.
When she is not in the office, Elizabeth spends time with her family, friends and dog. She is also a devoted Syracuse Crunch hockey fan.
---
Sheila, Dental Assistant
Sheila has been in the dental field for more than 25 years, with most of that time working with Dr. Madonian. She earned her associates degree from Hudson Valley Community College and also attended SUNY Oswego. Sheila loves coming in to work every day to see the kids and their parents. Her friendly smile always makes going to the dentist a little less scary.
Sheila is married and has two children. She enjoys spending time with her family and dog, watching her boys play football and lacrosse. Sheila also volunteers and sits on the Board of Directors for the Fulton Athletic Booster Club.
---
Fran, Dental Hygienist
Fran is experienced in many areas of the dental hygiene profession and has spent nearly a decade in pediatric dentistry with Dr. Madonian. She is a lifelong resident of the City of Syracuse and is a graduate of Onondaga Community College, Dental Hygiene School. Fran has also worked and lived in Switzerland.
Fran and her husband have enjoyed watching their four children grow into wonderful, successful young adults. In her spare time, her very favorite activity is taking long walks with her sweet dog, Maggie.
---
Tesha, Front Desk Receptionist
Tesha is a native of Liverpool, NY and a graduate of Liverpool High School. She has been in the dental field for almost 20 years working both as a dental assistant and front desk receptionist. She enjoys and looks forward to the children and families she meets and greets every day at the office. Tesha is outgoing, friendly and warm and will put a smile on your face when you are in the office.
Tesha is married and has a busy household between her husband, son, two dogs and two cats. She loves the outdoors and enjoys hiking, kayaking, swimming and camping.
---
Tracy, Dental Hygienist
Tracy has worked as a dental hygienist for nearly 25 years, with 18 of those years in pediatric dentistry with Dr. Madonian. Tracy grew up in Syracuse where she attended high school and college. She combines education, compassion and respect into each child's visit to create a safe and comfortable experience.
In her spare time, Tracy enjoys watching her children on the baseball field and at band competitions. She is also an avid runner.